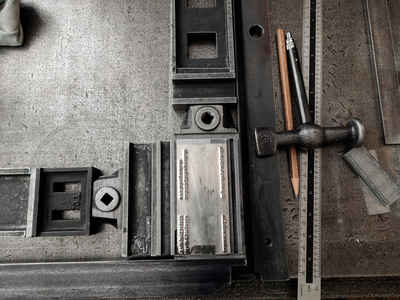 Helena Parada Kim
Redesign of visual identity & website and web development
JungFeldt was commissioned to redesign the visual identity and website (including web development), for the Berlin based painter Helena Parada Kim.
The Identity
We wanted the identity to have a neutral and minimal tone so that the attention would be brought to Parada Kim's work. For this reason, unnecessary graphical elements were hidden.
The printed material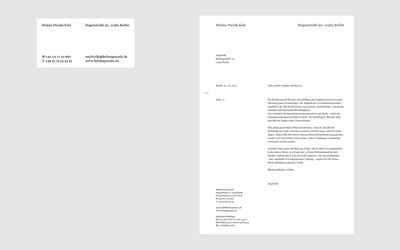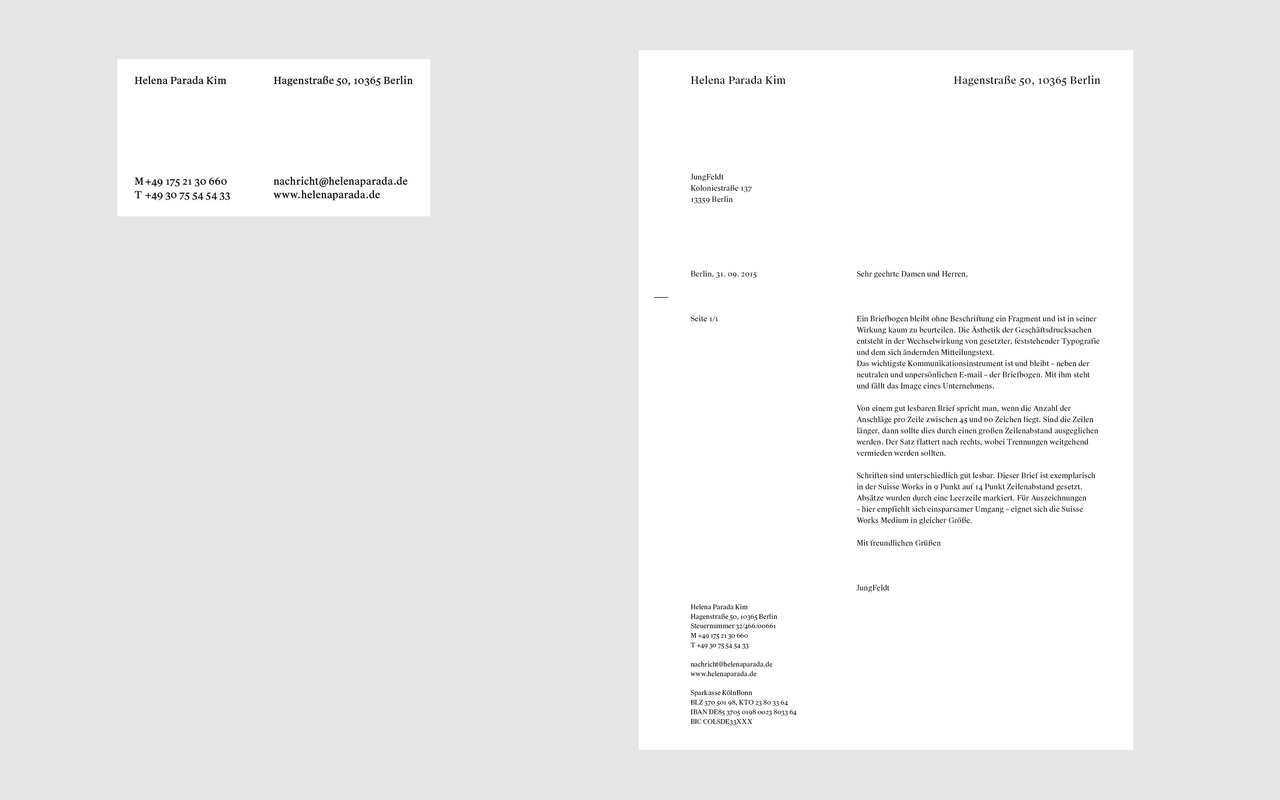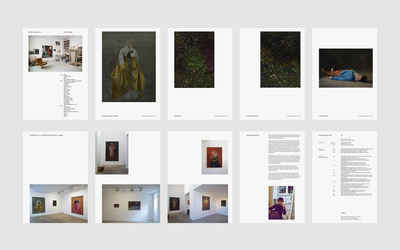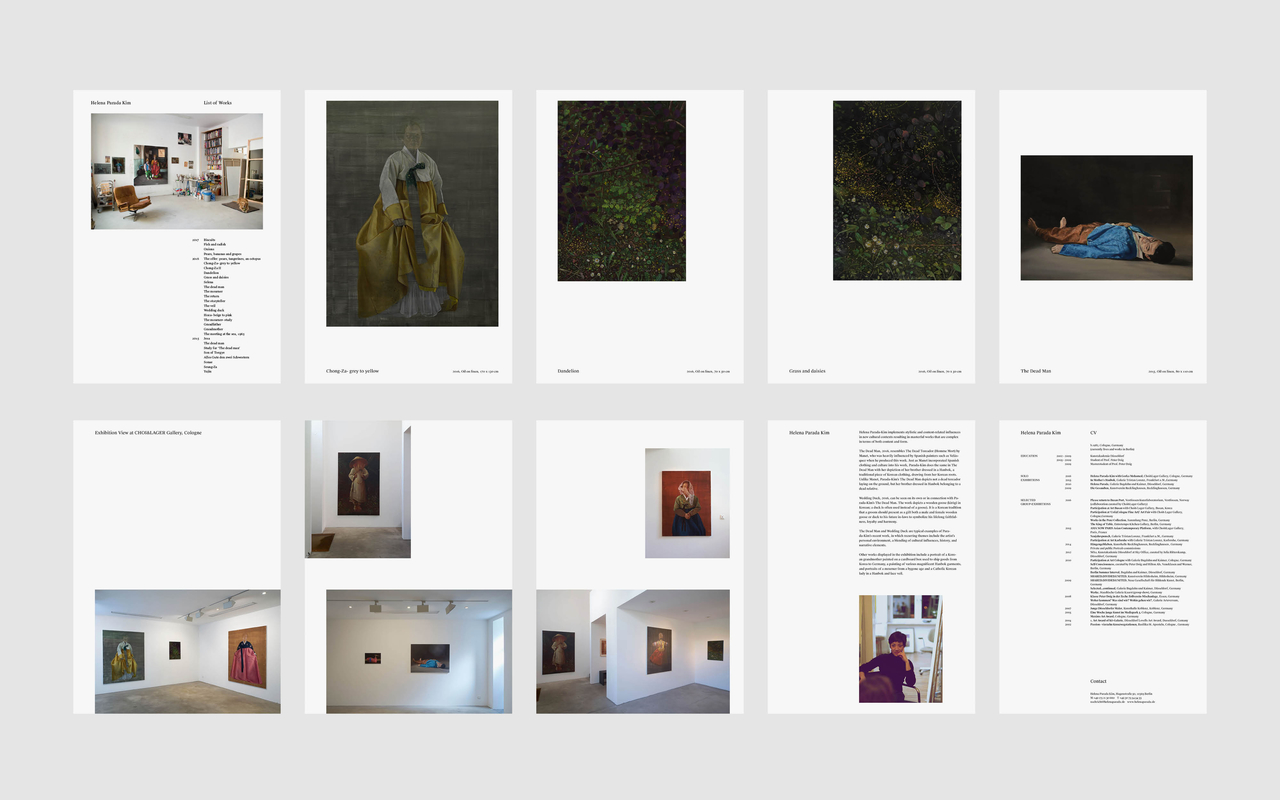 The Website
Our idea for the redesign of the website was the same as for the overall visual identity; we wanted to keep it minimal and neutral in order for the attention to be brought to Helena's work.
Desktop Version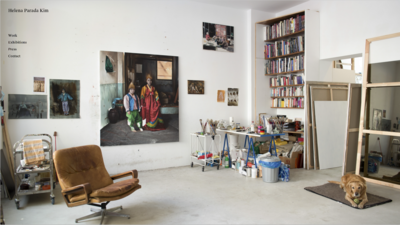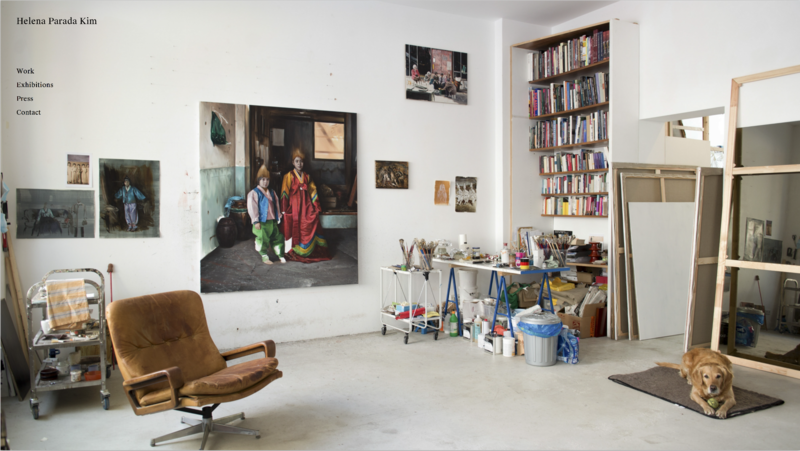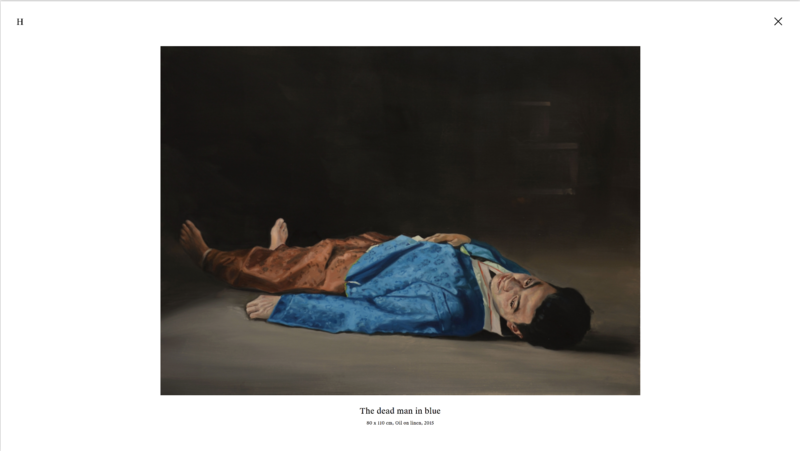 Tablet Version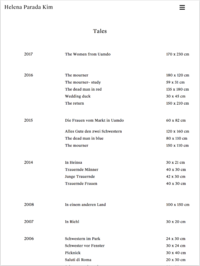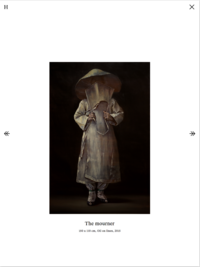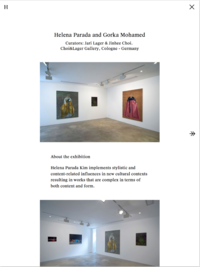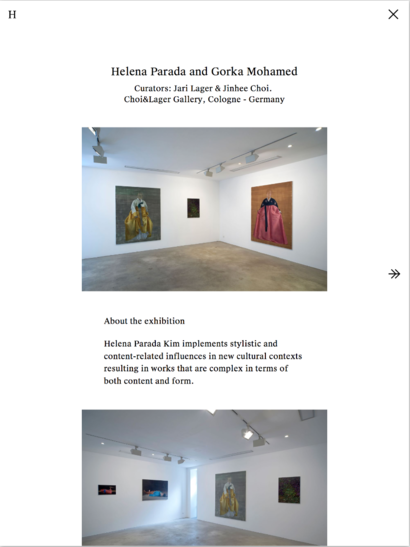 Mobile Version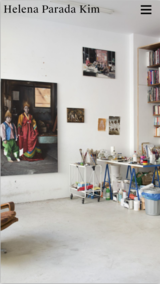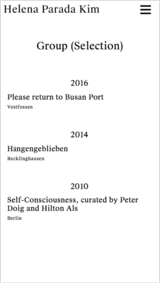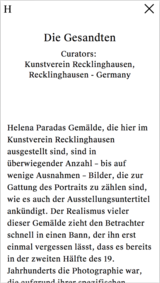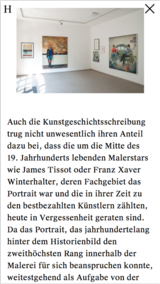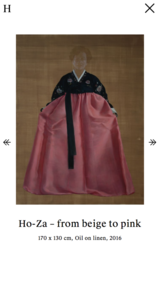 The Production
Helena's business cards were printed in Martin Z. Schröder's printing studio in Berlin on a Heidelberg printer.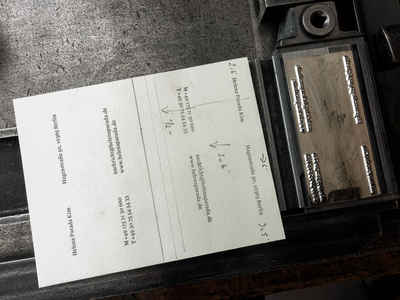 Services Delivered

Visual identity
Website
Web Development
Graphic Identity
Art direction